Hi! I hope everyone is doing ok.
This week, nothing much has happened, which is kinda surprising...
It's nearly November, roughly around the time I started uploading here. Looking back at my old tracks, I'm really surprised how much I've improved. I imagine most producers would've taken about one more year to get where to I am. I'd like to thank everybody who has stayed around and have helped me improve as an artist. I don't think I can show my gratitude enough. When I came onto NG, I thought that anywhere outside of Scratch would be harsh but thanks to you guys, that's not how it turned out to be. I feel comfortable here and I'm not scared to upload my music anymore. I'm now a more confident person than I was before. Thank you all so much.
I just finished watching Squid Game. I've created a channel on my server for those who wanna talk about it(whether that's opinions, theories or whatever...). I hope there will be a season 2. Some people are saying that there will be a sequel, others think the opposite.
I think I'm gonna stop posting these news posts since almost nobody cares and I feel like I'm wasting about half an hour of my time writing these every Thursday(unless you guys enjoy it).
I found this funny image: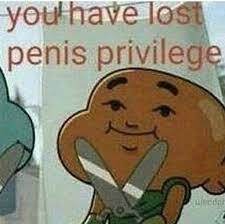 how sad ;-;
Alright, cya guys later! :)